Unit - Chemistry of Textiles: Treatments
Felt
Felt is a non-woven cloth that is produced by matting, condensing and pressing woollen fibres. While some types of felt are very soft, some are tough enough to form construction materials. Felt can be of any colour, and made into any shape or size.

Carroting
From the mid-17th to the mid-20th centuries, a process called "carroting" was used in the manufacture of good quality felt for making men's hats. Beaver, rabbit or hare skins were treated with a dilute solution of mercuric nitrate, [Hg(NO3)2]. The skins were dried in an oven where the thin fur at the sides turned orange - giving rise to the name. Pelts were stretched over a bar in a cutting machine and the skin sliced off in thin shreds, the fleece coming away entirely. The fur was blown onto a cone-shaped colander, treated with hot water to consolidate it, the cone peeled off and passed through wet rollers to cause the fur to felt. These 'hoods' were then dyed and blocked to make hats. This toxic solution and the vapours it produced resulted in widespread cases of mercury poisoning among hatters, possibly giving rise to the expression "Mad as a hatter".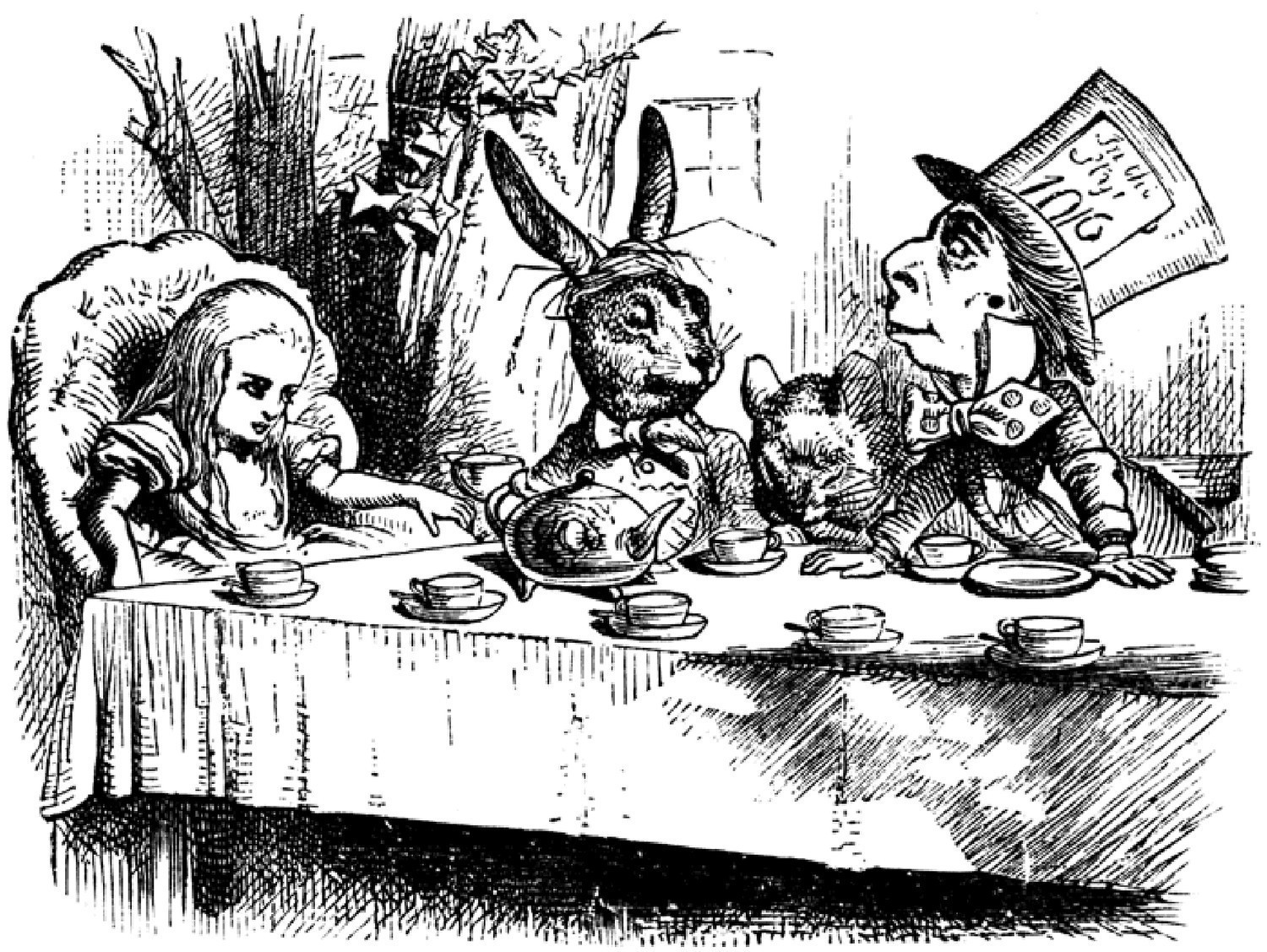 Videos showing how Stetson or Australian Akubra hats are made.

Scotchgard
Scotchgard is a 3M brand of products, that act as a stain repellent and durable water repellent when applied to fabric, furniture, and carpets, protecting them from later stains.
The original formula for Scotchgard was discovered accidentally in 1952 by 3M chemists Patsy Sherman and Samuel Smith. Sales began in 1956, and in 1973 the two chemists received a patent for the formula.
Two related "key ingredients" of Scotchgard are perfluorooctane sulfonate (PFOS) and perfluorooctanesulfonamide (PFOSA), a PFOS precursor. In May 2000, under USEPA pressure, 3M announced the phaseout of the production of perfluorooctanoate (PFOA), PFOS, and PFOS-related products. 3M had monitored the efffect on health for some years. and appear to have attempted to suppress the results.

In May 2009 PFOS was classified as a persistent organic pollutant (POP) by the Stockholm Convention.

Since June 2003, after 3M reformulated Scotchgard it replaced PFOS with perfluorobutanesulfonic acid (PFBS). PFBS has a much shorter half-life in people than PFOS (a little over one month vs. 5.4 years).
The structure of perfluorobutanesulfonic acid (PFBS)

Dry Cleaning
Dry cleaning is any cleaning process for clothing and textiles using a chemical solvent other than water, that is, it is not really dry just that they are not exposed to water. The solvent used was typically tetrachloroethylene (perchloroethylene), which the industry calls "perc". It was used to clean delicate fabrics that could not withstand the rough and tumble of a washing machine and clothes dryer; it can make labour-intensive hand washing unnecessary.

The structure of tetrachloroethylene (perc)
Dry Cleaning Solvents
Historical
Modern
Glycol ethers (dipropylene glycol tertiary-butyl ether) (Rynex, Solvair, Lyondell Impress) are in many cases more effective than perchloroethylene (perc) and in all cases more environmentally friendly. Dipropylene glycol tertiary butyl ether (DPTB) has a flashpoint far above current industry standards, yet at the same time possesses a degree of solvency for water-soluble stains that is at least equivalent to, and in most cases better than, perc and the other glycol ether dry cleaning solvents presently in commercial use. A particular advantage of the DPTB-water solutions of the Rynex product in dry cleaning is that they do not behave like a typical mixture, but, rather, the behavior is the same as a single substance. This permits a better-defined separation upon azeotropic distillation at a lower boiling point, facilitates reclamation more effectively (at a level of 99% or greater), and also enhances purification using conventional distillation techniques.
Hydrocarbon is most like standard dry cleaning but the processes use hydrocarbon solvents such as Exxon-Mobil's DF-2000 or Chevron Phillips' EcoSolv. These petroleum-based solvents are less aggressive than perc and require a longer cleaning cycle. While flammable, these solvents do not present a high risk of fire or explosion when used properly. However hydrocarbon contains volatile organic compounds (VOCs) that contribute to smog.
Liquid silicone (decamethylcyclopentasiloxane or D5) is gentler on garments than perc and does not cause color loss. Requires a license be obtained to utilize the property of GreenEarth Cleaning. Though considerably more environmentally friendly, the price of it is more than double that of perc and GreenEarth charges an annual affiliation fee. Degrades within days in the environment to silica and trace amounts of water and CO2. Produces nontoxic, nonhazardous waste. Toxicity tests by Dow Corning shows the solvent to increase the incidence of tumors in female rats (no effects were seen in male rats), but further research concluded that the effects observed in rats are not relevant to humans because the biological pathway that results in tumor formation is unique to rats. (170.6 °F/77 °C flash point).
Modified hydrocarbon blends (Pure Dry)
Brominated Solvents n-Propyl Bromide (EcoSolv).
Perchloroethylene has been in use since the 1940s, perc is the most common solvent, the "standard" for cleaning performance, and most aggressive cleaner. It can cause color bleeding/loss, especially at higher temperatures, and may destroy special trims, buttons, and beads on some garments. Better for oil-based stains (which account for about 10% of stains) than more common water-soluble stains (coffee, wine, blood, etc.). Known for leaving a characteristic chemical smell on garments. Nonflammable. A recent study conducted at Georgetown University shows perc, classified as carcinogenic to humans by the EPA, is retained in dry-cleaned clothes and that levels increase with repeat cleanings.
Liquid CO2 - Consumer Reports rated this method superior to conventional methods, but the Drycleaning and Laundry Institute commented on its "fairly low cleaning ability" in a 2007 report. Another industry certification group, America's Best Cleaners, counts CO2 cleaners among its members. Machinery is expensive-up to $90,000 more than a perc machine, making affordability difficult for small businesses. Some cleaners with these machines keep traditional machines on-site for the heavier soiled textiles, but others find plant enzymes to be equally effective and more environmentally sustainable. CO2-cleaned clothing does not off-gas volatile compounds. CO2 cleaning is also used for fire- and water-damage restoration due to its effectiveness in removing toxic residues, soot and associated odors of fire. The environmental impact is very low. Carbon dioxide is almost entirely nontoxic, it does not persist in clothing or in the environment, and its greenhouse gas potential is lower than that of many organic solvents.
Wet cleaning is a system that uses water and biodegradable soap. Computer-controlled dryers and stretching machines ensure that the fabric retains its natural size and shape. Wet cleaning is claimed to clean a majority of "dry clean only" garments safely, including leather, suede, most tailored woolens, silk, and rayon. Most perc cleaners use wet cleaning on some garments, but there are only about 20 exclusive wetcleaners in the United States.
The structure of Decamethylcyclopentasiloxane (D5), used in "GreenEarth Cleaning"
PERC cleanup video

Flame Retardants
The term flame retardants includes a diverse group of chemicals that are added to manufactured materials, such as plastics and textiles, and surface finishes and coatings. Flame retardants inhibit or delay the spread of fire by suppressing the chemical reactions in the flame or by the formation of a protective layer on the surface of a material. They may be mixed with the base material (additive flame retardants) or chemically bonded to it (reactive flame retardants). Mineral flame retardants are typically additive while organohalogen and organophosphorus compounds can be either reactive or additive.

See a commercial demo for a Flame Retardant

Acknowledgements.
Much of the information in these course notes has been sourced from Wikipedia under the Creative Commons License. Students taking this course will be expected to contribute to Wikipedia as a part of their course assignments.

Continue to Leather or return to CHEM2402 course outline.

---

This work is licensed under a Creative Commons Attribution-ShareAlike 3.0 Unported License.

Return to Chemistry, UWI-Mona, Home Page Created and maintained by Prof. Robert J. Lancashire,
The Department of Chemistry, University of the West Indies,
Mona Campus, Kingston 7, Jamaica
Created February 2013. Links checked and/or last modified 17th June 2018.
URL http://wwwchem.uwimona.edu.jm/courses/CHEM2402/Textiles/Textile_Treatment.html